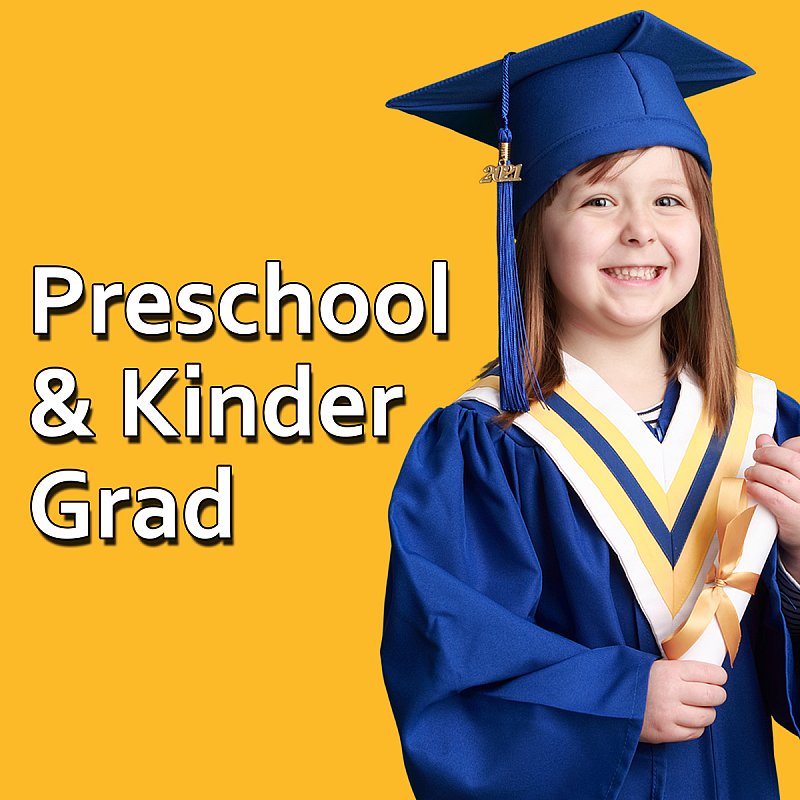 Our Kinder Grads our a fun and cute way to commemorate your child's moving on from Kindergarten to Grade 1. Parents love these images, we have all the props and regalia to complete these memorable Kinder Grad Portraits. ​
Some K-8 schools along with preschools offer our Kinder Grad sessions! These sessions typically take place in May and are a proof program with an encouragement for parents to place orders online. Online ordering eliminates any extra work for school staff.
Schools that opt in for this program will receive a complimentary framed wall composite of the Kinder Grads for that year.